Od početka nam je bila želja da KAUR napravimo konceptom koji je više od brenda odjeće. Maštale smo da pričamo neobične priče o neobičnim ženama. Onim koje su primjer kako se živi onako baš ženski. U punoj snazi, dovoljno moćna da sa sobom nosi cijelu porodicu, da kreira čuda, čak i onda kada skoro nema sa čim, a isto tako dovoljno hrabra da bude u svojoj nježnosti, otvori srce, voli. Ne bez straha, nego sa hrabrošću.
Ako su te žene ostrva, onda smo željele praviti mostove i spajati ta ostrva inspiracije kroz neobične susrete, čisto da pokažemo da su ti mostovi između njih uvijek prisutni.
Baš u ovom periodu, kada se osjeti kako nas razdvajaju, po ovom ili onom osnovu, mi smo željele da se zbližimo, okupimo, podijelimo, vidimo kako smo iste, kako smo kao jedne. Jer to je ono što svijetu nedostaje, a samo žena može da da. Osjećaj bliskosti, zajedništva. Sposobnost povezivanja.
Ova ideja je bila u nama, a sve ostalo se samo naštiklalo.
I naštiklavat će se, jer sada želimo ovo isto da donesmo i drugim gradovima, čak i u regiji.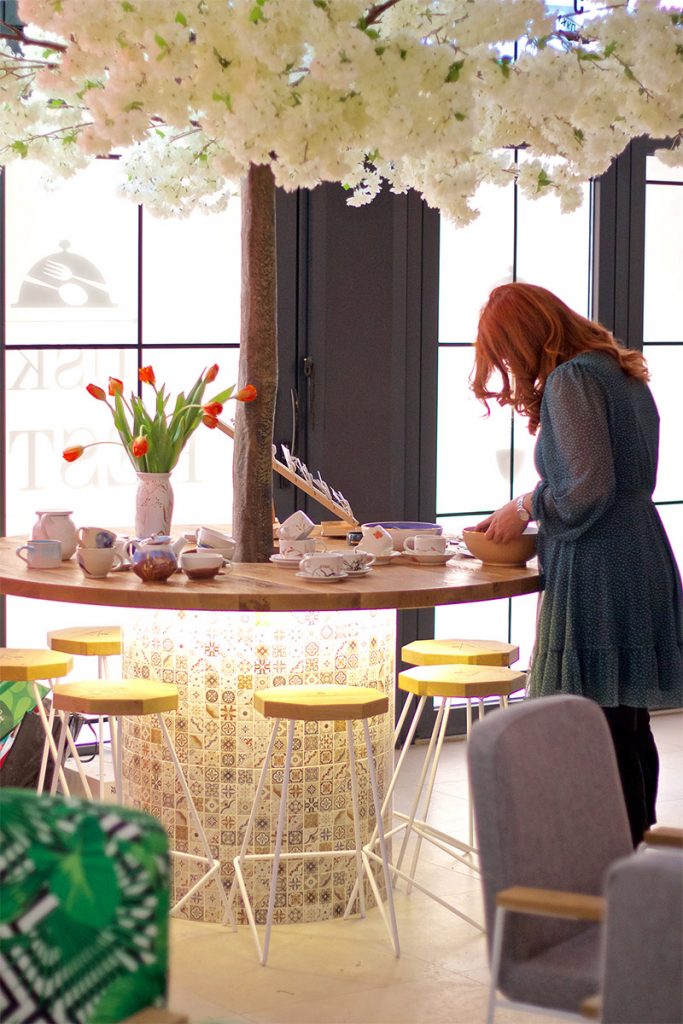 Bazar & Yoga – Vikend za žene u Banja Luci
Ovo je jedinstveni događaj koje smo smjestile u inspirativni, još neotvoreni ambijent Kafeterije 5., a organizovale smo kako bi spojile fantastične BH brendove koje su kreirale žene poduzetnice. Od 12h smo počeli sa bazarom, na kojem su svi posjetioci imali priliku da pogledaju, isprobaju, dodirnu i bolje upoznaju sa jedinstvenim proizvodima BH brendova. Želja je bila da se stanovnici Banja Luke, a i šire, više upoznaju sa svim unikatnim proizvodima koje kreiraju izuzetno sposobne žene koje stoje iza predstavljenih brendova.
KAUR
Brend odjeće u potpunosti dizajniran i kreiran u BH. Inspiraciju pronalaze u yogi i u prirodi žene. U KAUR odjeći ćete se osjećati u isto vrijeme snažno ali i nježno.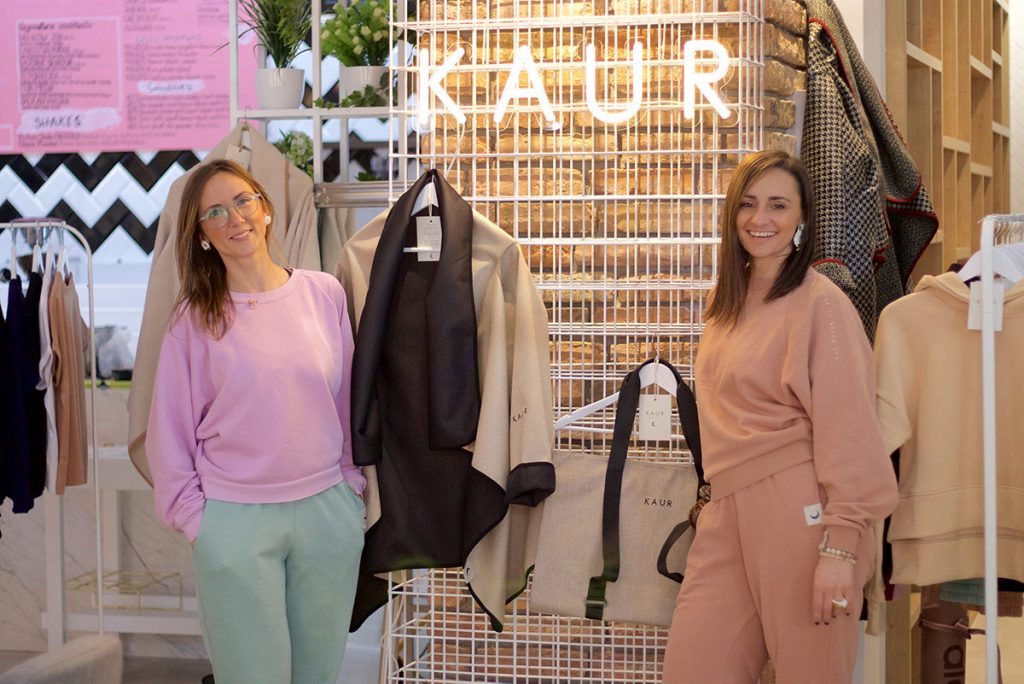 REINA – Ti si ta
Specijalni Voćni Likeri nastali iz želje da se svaka žena osjeti kraljicom. Predstavljena su 4 okusa za svaku ženu: višnja, borovnica, jabuka i breskva.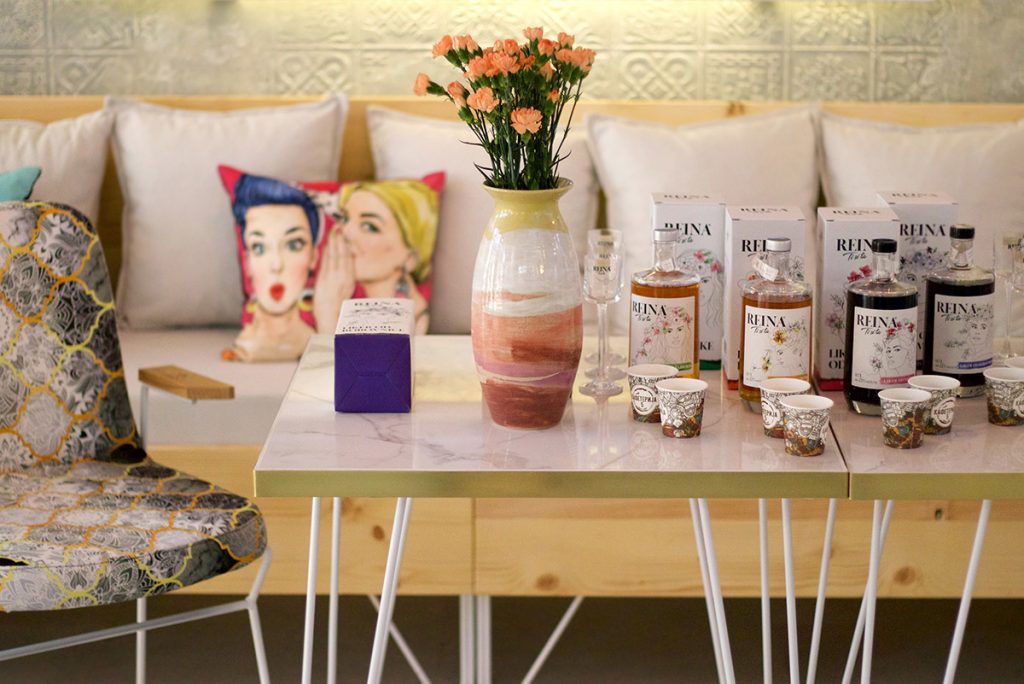 Tekne
Akademska slikarica koja ručno radi unikatni nakit od porculana i medicinskog čelika. inspirisana je prirodom i pejzažima. Ono što biste imali na platnu možete da nosite svaki dan.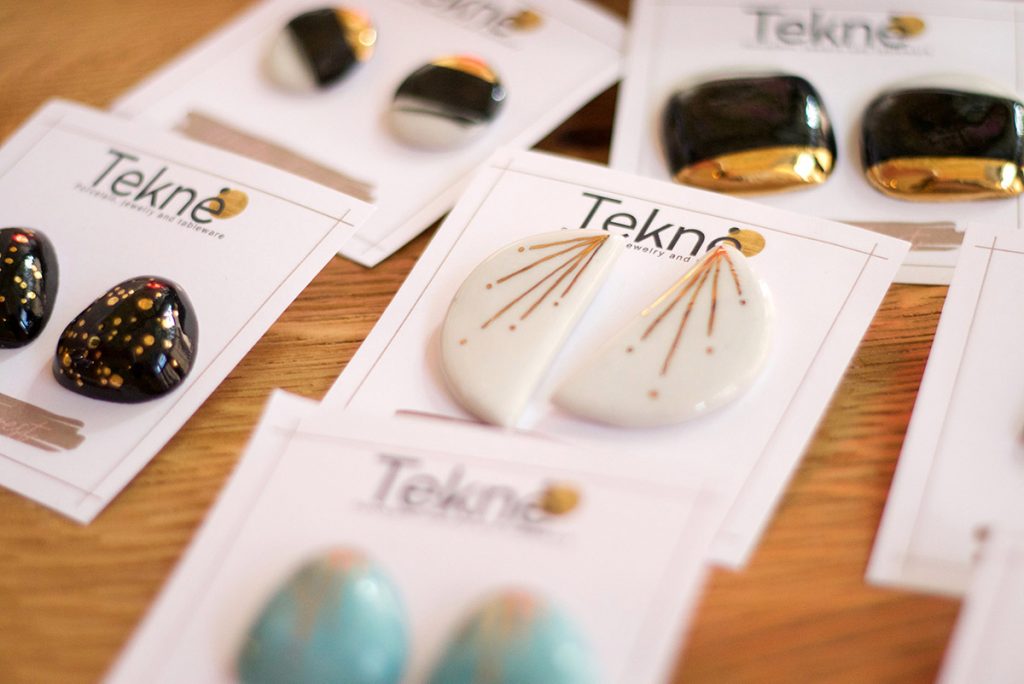 Shebek
Sapuni koje ćete poželjeti pojesti. Ovo su prirodni i premium proizvodi za njegu kože bazirani na najkvalitetnijim sastojcima. Ovi proizvodi će sigurno postati dio vaše rutine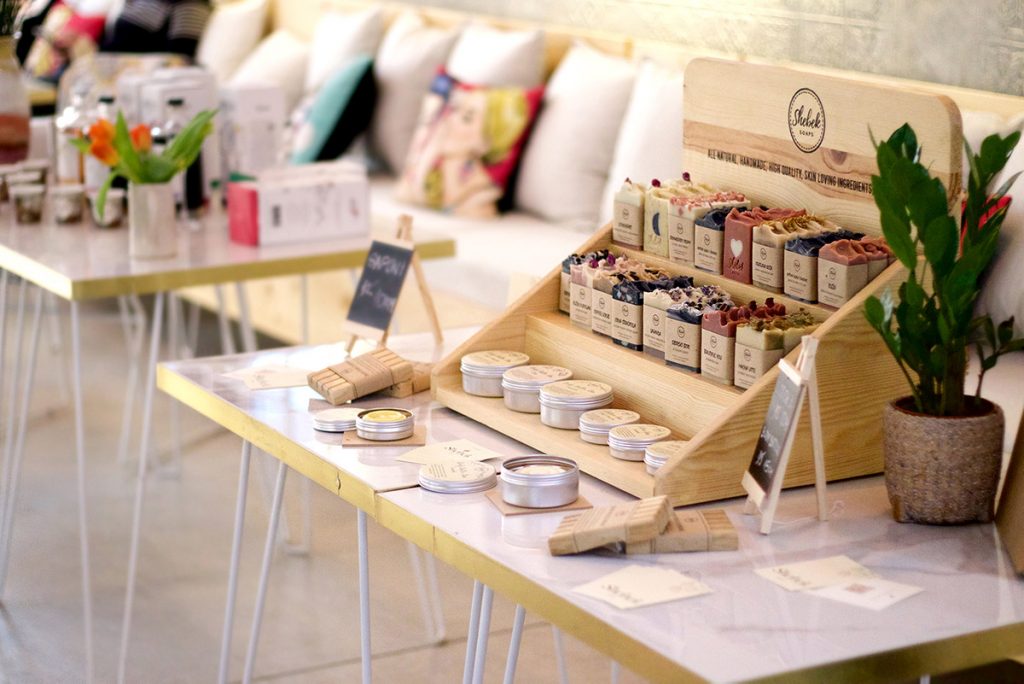 MORNING VINYASA CHILL & ČAS KUNDALINI YOGE
Ono šti ovaj vikind čini posebnim je upravo to što je yoga dio koncepta. Tako su posjetitelji prije početka samog bazara mogli iskusiti čas Vinyasa Yoga Chill koji je vodila Ada Vuk. Čas je održan baš onako kako mi volimo da napravimo, neobično. I to na novoj lokaciji Kafeterije 5, među njihovim cvijetnim aranžmanima. Nakon časa smo tu ostali uz kafu i jutarnje ženske razgovore.
Nedjelja ujutro je bila rezervisana za čas Kundalini Yoge koju su vodile Ljiljana Vukelić i Amra Ćorić u Padma Joga studiju. Okupile smo neke divne duše, kreirale siguran prostor da se svaka od nas na svoj način otvori, podijeli svoje emocije u ovom neobičnom vremenu koje na nas sve pravi određeni pritisak. Radili smo čas koji radi na kreiranju našeg unutarnjeg osjećaja sigurnosti.
Sav prihod od yoga časova smo odlučile vratiti nazad u zajednicu i za podršku nekih drugih žena kojima je to danas potrebno te donirale Fondaciji Udružene Žene – za Sigurnu Kuću.